When it comes to Fire Protection in Hamilton, we do it all.
About Nutech Fire Prevention
Fire prevention is crucial to Life Safety, and we uphold ourselves to the most stringent of expectations, complying not just with local laws and regulations, but also with the exacting requirements of Ontario insurance companies and international code of practices.
Nutech is a Canadian owned and operated company directly servicing all of Southern Ontario, as well as the rest of Canada through a network of Fire Prevention business partners. Established in 1996, our goal is to provide great customer service at fair and reasonable prices. Although we specialize in the Hamilton area, over our many successful years in the fire prevention industry, we have managed to achieve steady growth, resulting in the expansion of our services within the Greater Toronto Area!
Employing over 30 people, all of our Ontario technicians are manufacturer trained, licensed electricians, CFAA certified, and experienced sprinkler fitters. Whether it is sprinkler installation, fire alarm installation, routine Inspection, generator installation or repair, or emergency service, we are capable of handling projects from 1,000 to 1,000,000 sq ft.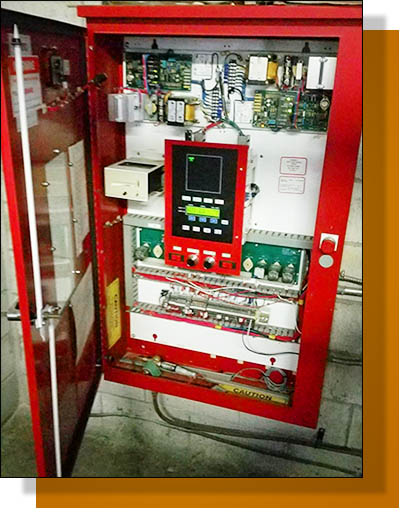 Our goal is to provide you with the peace of mind of knowing that your building Life Safety Systems are fully operational and current with the National Fire Protection Association and the Ontario Building Code. To do this we are proud to have the following certifications and designations:
Nutech Technicians also hold many other certifications that manufacturer and trade schools provide training to fire prevention industry.
Need Service? Call Now! 1.800.969.5149