Senior / Long-term Care Home Retrofit
Ontario's New Fire Code Amendments
The Ontario Fire Code amendments effective January 1, 2014 focus primarily on improved life safety in the seniors and extended care industry. These new requirements will lead to saved lives and reduced property loss welcome everywhere.
These requirements also bring a new set of challenges:
How will it be done, what will it look like?
How much is it going to cost and are there "hidden costs?
How will it be paid for?
What impact will it have on the residents, the operations, the facility?
Nutech Fire Prevention Co. Ltd. knows that these Ontario Fire Code amendments will present many challenges and that for those owners with a five-year compliance deadline it will require a lot of resources and time. We are staffed, prepared and ready to help you meet the code on time.
Here is how we will help you:
Regardless of who does the work, the first step is having engineered drawings prepared. We have specialist engineers who are focused on preparing drawings to meet the Ontario Fire Code and the Ontario Building Code. Properly designed for each facility to meet code and protect your residents and your investment.
Budgeting, Costing, Quoting
We work together with our customers to ensure they meet code with no surprises. Our experience allows us to provide you with firm pricing without fear of unexpected "extras".
We offer financing programs to allow you to reserve capital for other unforeseen projects, while getting the work completed sooner than later.
Nutech knows how difficult it can be to complete retrofit work in an occupied building and we plan to make it as smooth as possible. 1. We have 5 star credit with our suppliers which allows us to order all the product we need before we start the job without coming to you for deposit/funding. 2. We train, hire and staff to meet the expectations of our customers and the job. 3. We plan and staff to keep your facility clean as we go. We believe that each customer can be a long-term partner, not a one-off exchange, and we work very hard to prove it.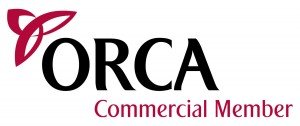 Need Service? Call Now! 1.800.969.5149