Fire protection is crucial to safeguarding assets and lives, and we uphold ourselves to the most stringent of expectations, complying not just with local laws and regulations, but also with the exacting requirements of Ontario insurance companies and international code of practices. As a member of the Canadian Fire Alarm Association (CFAA) and National Fire Protection Association (NFPA) we guarantee high-quality installation and maintenance for your fire alarm systems. Our range of products includes both conventional and addressable fire alarm systems for larger projects.
Types of Fire Alarm Systems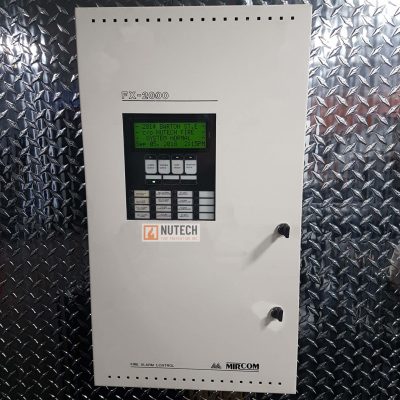 Conventional Fire Alarm Systems — With simple on-and-off switches, these alarms are designed for small facilities. This is an inexpensive alarm system but can be difficult to locate the exact location of the alarm.
Addressable Fire Alarm Systems — These are made up of a series of monitored individual fire detectors and devices that are connected back to a central control panel. Each device has a unique address/location for quick identification in the event of a fire. This system is more advanced and is less likely to go into trouble by a false alarm.
Fire Alarm Installation Service
As a member of the Canadian Fire Alarm Association (CFAA) and National Fire Protection Association (NFPA), we guarantee high-quality fire alarm system installations. Whether you need a new system installed or require a major retrofit of your building, Nutech Fire Prevention has the experience to complete the job to fit into the tightest budget yet still meet requirements of the Ontario Fire Code
Our team of engineers provides the design of the fire alarm systems which work best for your business and budget. Nutech assists with permitting and other necessary documentation per jurisdiction for legal approval of installation. After installation, we program, Connect, and test to ensure all systems function appropriately.
Fire Alarm Inspection Services
All existing fire alarm systems are required to be tested on an annual basis by a company qualified in this field. Nutech Fire Prevention has the personnel and skills to carry out this test in an efficient and comprehensive manner. Our certified fire alarm Technicians conduct routine checks on your behalf and at a schedule which best accommodates your needs. Our experience in providing building code and fire protection knowledge ensures that we are familiar not only with the hardware involved, but also its application and code compliance. We deliver peace of mind and keep your employees, tenants, and the public out of harm's way.
Fire Alarm Repair Services
Once complete, we deliver a detailed inspection report indicating the performance and outlining the deficiencies found coupled with a quote for any needed repairs. We review this with you and answer any questions. This report is an excellent tool to use for budgeting purposes, as some items require periodic servicing or replacement regardless of use.
We develop preventive maintenance and repair plans for many of our Clients. We also integrate minor maintenance and repairs during our scheduled inspections to keep your costs down. No matter the size of your building, we're dedicated to help safeguard your business through the installation, maintenance and testing of a high quality fire alarm system.
Contact us today to schedule your consultation and talk to our fire safety experts.
Nutech Fire Prevention Co. Ltd. a service provider worthy of your trust!