Fire Prevention Equipment Training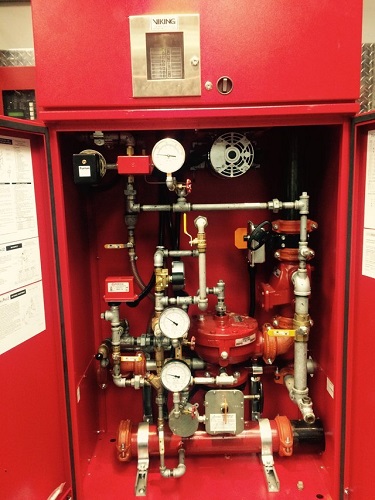 Nutech Fire Prevention is pleased to offer comprehensive training on fire safety and equipment using modern teaching methods, explained in layman terms so end users can easily understand. We were actually the first company in Ontario to offer Fire Extinguisher Digital Training, under the new health and safety guidelines.
With both in-class and on-site options available, Nutech Fire Prevention has regularly run training programs for customers for over 12 years, including fire prevention officers, apartment building managers, firefighters, technicians and staff.
Our classroom and on-site certification programs are offered in a variety of formats, each tailored to a particular fire safety category or common circumstance. As a fire protection company, we are dedicated to ensuring as many people as possible are aware of their responsibilities and liabilities and are equipped with the basic knowledge of the workings of different fire safety equipment.
Nutech also creates customized Fire Safety Plans in accordance to Section 2.8 of the Ontario Fire Code. We are proud to have as our plan writer a retired Fire Prevention Inspector to ensure all plans are written and designed to current requirements. As all plans require building drawings outlining the various systems, locations, exits etc., we engage professional draftsmen to create your building schematics.
All Fire Safety Plans require the written approval of the Authority Having Jurisdiction and at Nutech we help you with this process by submitting the drafts, making any minor adjustments, and providing the approved copy to the building owner! We can also provide on-site training based upon the Plan, updates and revisions.
Give us a call to book your Fire Safety Training today.